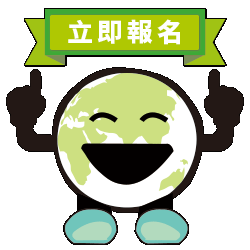 1 Background
Green Run was first held in 2016 to raise public awareness about environmental conservation, protection and responsibility, as well as to promote the transformation of Hong Kong into a more sustainable city. By organising and staging this meaningful charity sports event, we encourage the public to implement greener choices and living habits in their daily lives, while embracing the competitive spirit found in long-distance runners for environmental responsibility. Green Run 2019 was recognised by the Environmental Campaign Committee as a "Green Outdoor Event".

We continue to emphasise the principle of green measures and environmental protection in the 4th edition of Green Run, we will:
​
Not distribute bottled water or drinks. Instead, we will provide reusable water cups on the event day, and distribute reusable water bottles as souvenirs to encourage participants to reduce plastic waste

Set up plastic, metal, paper, glass and food waste recycling bins in prominent places to encourage clean recycling

Arrange with our sponsors to distribute food and souvenirs with simple packaging at the Post-run Party

Carefully select the type of food for the Post-run Party and estimate the amount of food based on the number of participants to reduce surplus food
2 Race Info
2.1 Race Prelude - 6 Green Missions (六綠任務)
Join us and live a green life! Challengers who accomplished the "6 Green Missions" campaign and share on Facebook or Instagram with the most outstanding performances may win free quotas to join Green Run 2020 and gain a prize at Green Run Award Presentation Ceremony. Please stay tuned for more updates about this campaign on our website and social platform!
​
2.2 Green Run 2020
Date: 26 April 2020 (will be postponed)
Location: Pak Shek Kok Promenade, Sha Tin
Time: 08:00 am - 12:00 noon
Dress Code: Green

2.3 Green Run Post-run Party
Runners can enjoy the game booths, photo area and food zone in the party.
​
3 Race Categories and Fees
Notes:
1. Each team consists of 4-6 people. The winner will be decided by the fastest 4 members of the team. However, if 2 teams end up with the same race time, the fifth-fastest member will decide the winner. If again, 2 teams end up with the same race time, the sixth-fastest member will decide the winner
2. Participants are required to complete missions at mid-point to continue the race. Results will be determined by the total combined time of the two team members
3. Each applicant can sign up for one team only. All team members must register on the same application form
​
4 Routes
5 Prizes
All racers dressed in green and liked Hong Kong Green Day Facebook page can collect the completion medal and other race completion gifts after the race.
​
E-Certificates will be issued to all participants via e-mail. Medals and Trophies will be awarded to the Champion, 1st and 2nd runner-up of each category. Awards will only be presented on-site during designated time slots. Other awards include:
​
Greenest Outfit Award (Family/Team)

The most creative outfit with Green Element

Outstanding 6 Green Missions Award

For outstanding participants of 6 Green Missions

Most Actively Involved Award (Corporations only)

The corporation with the highest number of participants
​
6 Runner's Bag
Sports t-shirts have become a popular souvenir for participants. However, recent studies have found that man-made fibre materials for sports clothes will release microfibres during the washing process and flow into the sea. To reduce the pollution of the environment, this year we are proud to switch to other environmentally-friendly souvenirs.

7 Rules and Regulations
Green Council ("Organiser") is the Organiser of "Green Run 2020" ("Event")

Participants must complete the marked course on foot under their own power

Participants will be disqualified if they do not start at the designated race category and start time assigned by the Organiser. No result will be issued to those participants

Prizes are non-transferrable and non-redeemable for cash

On the Event day, the winner's list will be announced on-site. The judge has the final decision of the result. No appeal is allowed

No pets or any form of wheel-run objects of transport, e.g. wheelchairs, bicycles, skates, trolleys, shoes with built-in or attached rollers, etc., are allowed on the course

Dangerous goods (i.e. offensive weapons, flammable, explosive agents or materials/ objects which obstruct other participants, etc.) are strictly prohibited. Those who violate this rule will be asked to leave the course immediately, and such cases might be reported to Law Enforcement Agency

Participants must leave the racecourse immediately if requested to do so by any member of the race official, medical staff, race director, referees or security staff

Participants shall indemnify and/or reimburse the Organiser in respect of any additional expenses or costs incurred by the Organiser arising from or in connection with any fault or action or behaviour of such Participants during participation in the Event

The Organiser reserves the right to make changes to the Event rules and requirements, routes and/or other arrangements as they deem appropriate

Time Limits

10km Individual Race / 10km Green Corporate Team Race - 120 minutes

3km Individual Race / 3km Green Corporate Team Race - 90 minutes

3km Family Race - 60 minutes

1km Green Leaders Race - 30 minutes
8 Important Notice
Enrollment
Enrollment is first come, first served upon successful payment

Participants must study the above '7. Rules and Regulations' carefully. Participants who completed the registration process agreed to abide by the Rules and Regulations of the Event that has been signed up

Participants age 18 or below must be obtained the consent by a parent/guardian

Once the entry is accepted, entry fee and submitted materials are non-refundable & non-transferable under any circumstances

Repeated entries will be counted as a single entry. The extra fee is non-refundable and cannot be transferred to another applicant or race. Also, the submitted materials will not be returned.

Late or on-site enrollment will not be accepted
Health and Safety Advice
Participants should make sure their health conditions are suitable for the Event. In cases of doubt, please seek medical advice in advance

Participants understand and agree that participation in the Event is voluntary and at the own risk of participants. Each participant agrees to absolve the Organiser, Event Producer, any Sponsors and/or Supporting Organisations from any and all liabilities arising from bodily injuries, accidents, death or any other losses during or caused by travelling to and from the event venue during in the Event for any reason whatsoever

The Organiser reserves the right to disallow/disqualify any person who is known or suspected to be physically unfit to participate in the Event and such person shall accept such decision of the Organiser accordingly
Insurance
The Organiser will cover Public Liability Insurance only. Runners should be responsible for their own Personal Accident Insurance
​
Use of Personal Data
The Organiser and its authorised service providers shall have the absolute discretion to use any photograph, video or any other record of the Event for any lawful purposes including advertising and promotion of the Event

The Organiser and its authorised service providers will use the information that you supplied for the following purposes:

Announcement of results

Processing administrative work related to registration, including but not limited to endorsement, receipt issuance, payment notice issuance, donation record and relevant event notices, etc.

Identifying the user or participant

Recording any communication with participants

Preventing and detecting any activities that make use of this website for fraudulent or exploitative behaviour, or activities that allow third parties to provide technical support and backup work in the name of this website

Providing the latest updates of Green Council and its authorised service providers' events

Any other legitimate purposes as may be required, authorised or permitted by law

We will not knowingly or intentionally use, share or sell your Personal Data in ways which are unrelated to the above purposes

Cancellation Policy
If Red / Black Rainstorm or Typhoon Signal No.3 or above is hoisted at 5:00 am, or any emergency or unforeseen circumstances are encountered, the Event will be cancelled

If the Event is cancelled, no fallback date will be provided. All paid fee will not be refunded

Please check the Event day weather from the Hong Kong Observatory (Tel: 1878200)
​
Baggage Storage
A Baggage Storage Area will be provided. However, runners are advised not to bring any valuable items on the day. The Organiser will not be responsible for any loss of personal property
​
Others
Should there be any emergencies or assistance needed during the Event, participants shall contact the officials at the information centre

The Organiser reserves the right to amend or clarify the above terms and conditions. Should there be disputes, the Organiser reserves the right to the final decision
​
9 Green Run 2020 Sponsors
Gold Sponsors
Chinachem Group
Kerry's Properties Ltd.
Oliver's Super Sandwiches
Silver Sponsors
ASB Biodiesel (HK) Ltd.
ATAL Engineering Group
Baguio Green Group
Chow Tai Fook Jewellery Group Limited
Sinomax Group Limited
Bronze Sponsors
Agile Group Holdings Ltd.
China Everbright Greentech Limited
Hong Kong Airlines Ltd.
Hong Kong Housing Society
The Hongkong Electric Co. Ltd.
INAX Technology Ltd.
New World Development Company Limited
NWS Holdings Limited
Wing & Kwong Steel Engineering Co. Ltd.
Media Sponsors
Asia Television Digital Media Ltd.
Citybus / New World First Bus Services Ltd.
Graphic Arts Association of Hong Kong
Hong Kong Economic Times
New World First Ferry Services Limited
Neway Karaoke Box Ltd.
Star Entertainment (Universe) Limited
The "Star" Ferry Company Limited
Winland Property Management Limited
Green Sponsors
Bang & Olufsen
The China Paint Mfg. Co. (1932) Ltd
Coca-Cola China Ltd.
Face Group Limited
Hong Kong Lava Holdings Company Limited
King's (Hong Kong) Limited
The Mira Hong Kong
OULU
Plantronics
Theragun
Exclusive Online Registration Platform
KLOOK
Official Timer
Seiko
​
10 Green Run 2019 Highlights